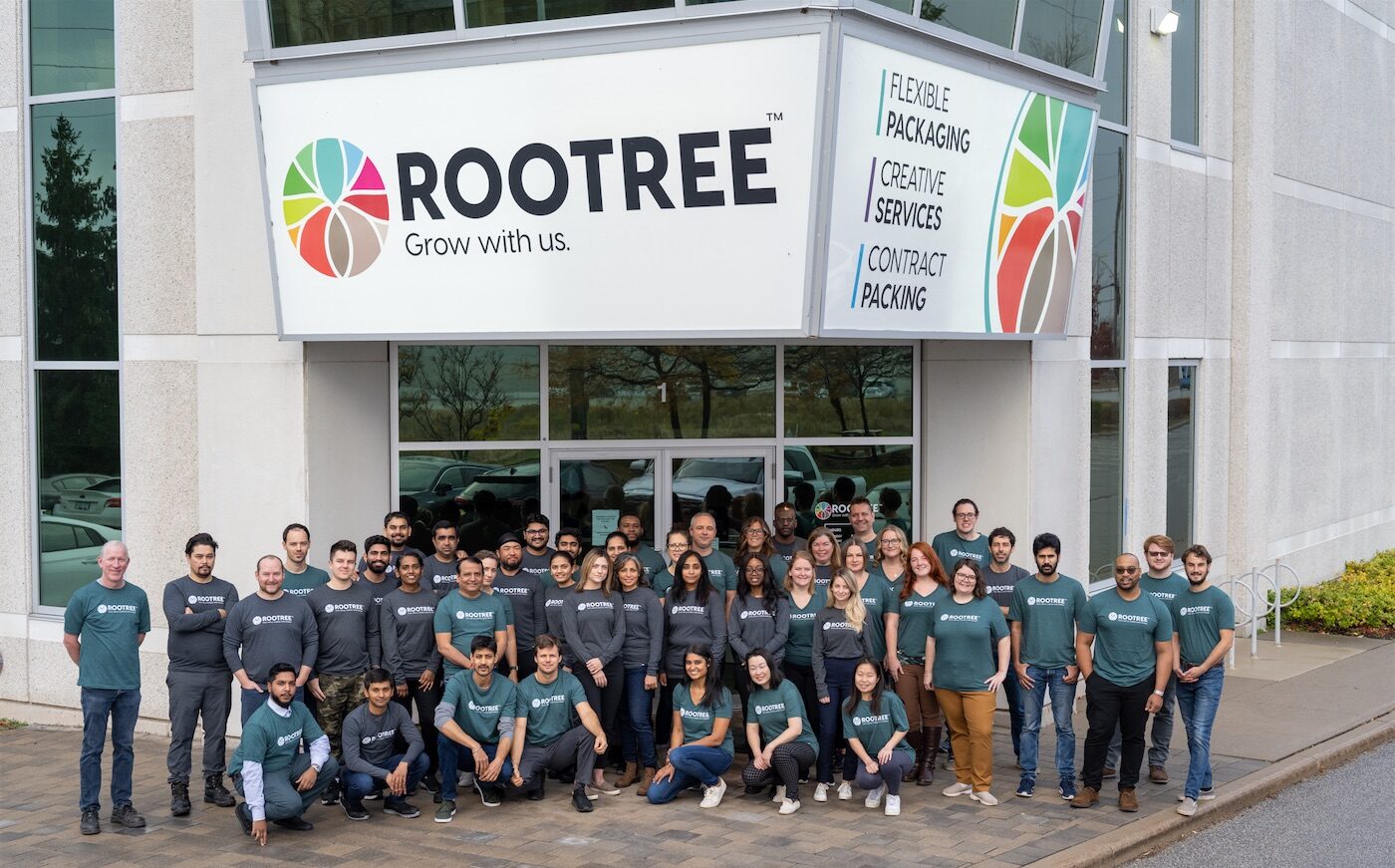 The beginning of a new year often brings upon us a time of reflection.
2022 was an incredible year – although like any year, it presented its challenges and changes, it was full of hopeful, exciting, and defining moments.
In fact, in some ways 2022 was an epic year; from being able to gather at a cafe with friends and family, to Elton John embarking on his final tour, to the release of blockbuster movies like Top Gun: Maverick and Marvel's Wakanda Forever, a long-awaited sense of normalcy returned to parts of the world.
Inspired by NASA's images from deep in space this year, we also want to share a few Rootree moments that were out of this world:
Relaunched compostable packaging materials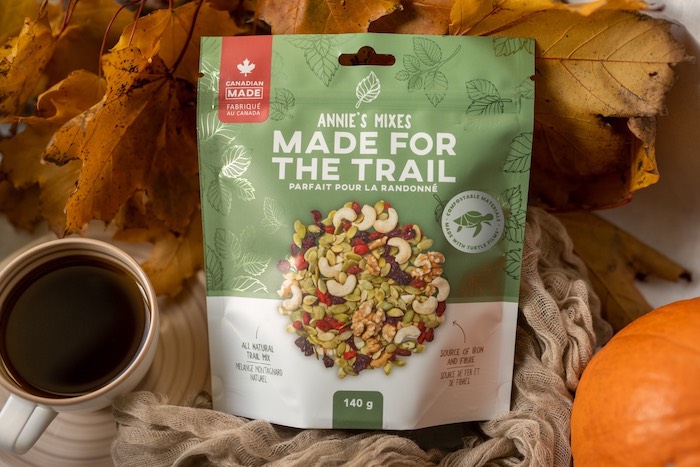 Thanks to our dedicated team and partners who have spent so much time performing research and development, we have launched a
new lineup of compostable packaging
that is greener, stronger, and better than ever.
We have developed a proprietary combination of bio-based, renewable, and non-GMO materials to create environmentally friendly, versatile, and short-run packaging that you can be proud of.
New offering: creative video!
For our clients who want to take their brand's presence to another level.
Our video crew is going to focus on creating specialty ads, promo videos, and other short films, like the "
Seed to Shelf
" video that we created in-house to showcase our services (and quirky personalities) .
We can't wait to share more details about this exciting new offering!
RT | FOUNDATION Award contest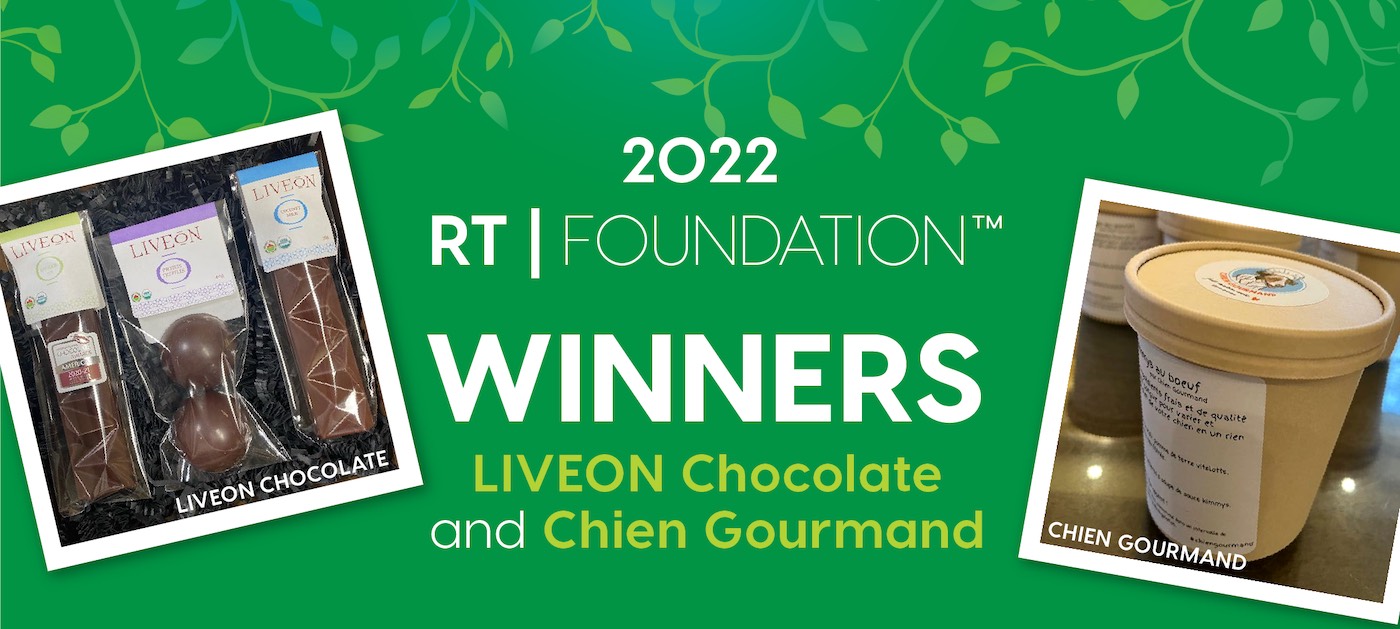 One of our favourite moments of every year.
Created to celebrate the small business community, the RT | Foundation Award and RT | mini-Foundation contest ran in October and November
LiveOn Chocolate
Chien Gourmand
Bullfrog Power on-product mark
Our Bullfrog Power on-product mark
has been a leaping success. Our clients can now add the mark to their packaging to let their clients know that their packaging was made by Rootree in a facility bullfrogpowered with 100% renewable electricity.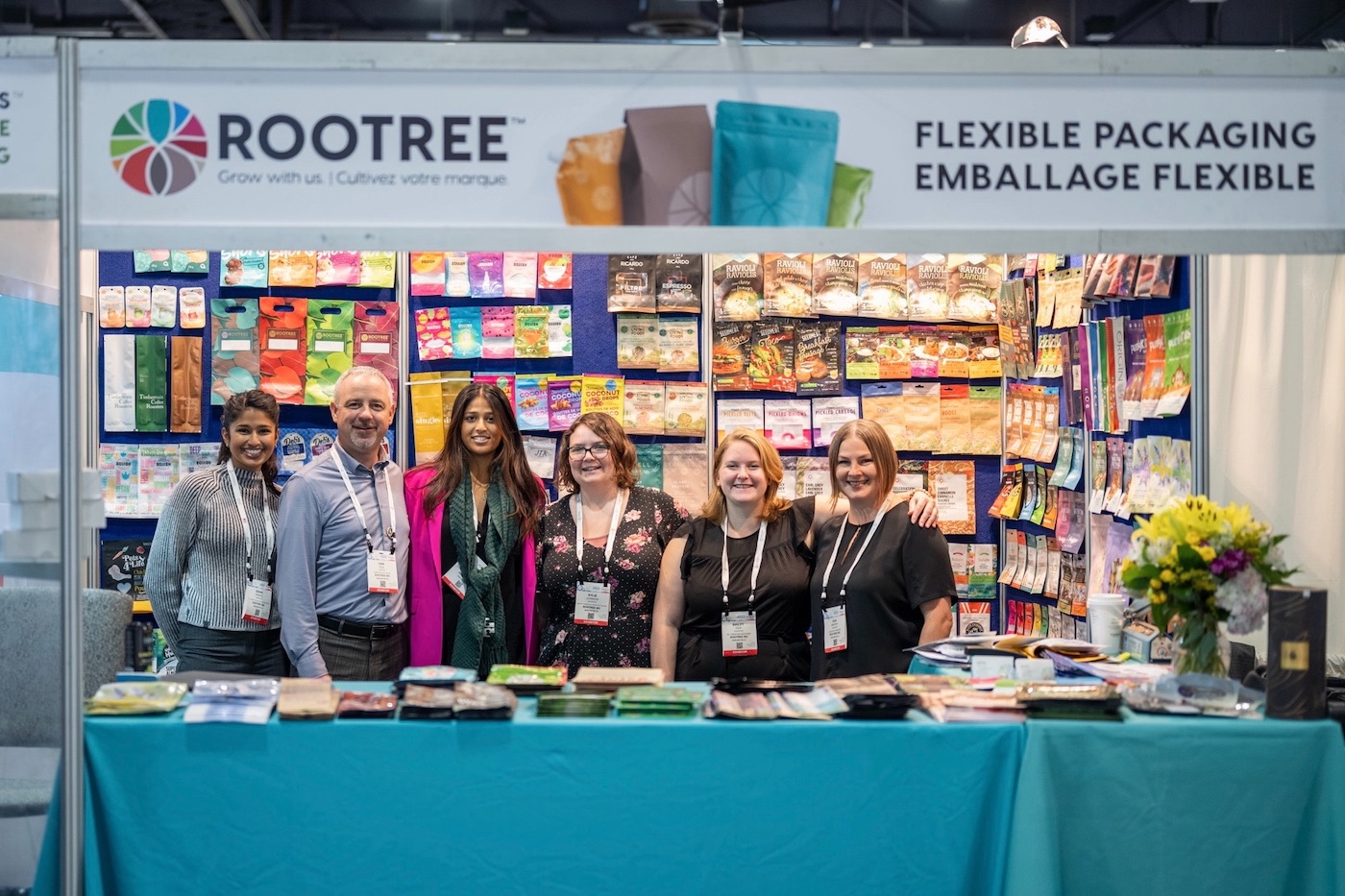 After almost two years without attending trade shows, 2022 was a steady travel year! Our team attended 7 trade shows:
CHFA West (Vancouver)
Specialty Coffee Expo (Boston)
SIAL (Montreal)
Beanstock Coffee Festival (Vancouver)
CHFA East (Toronto)
Natural Products Expo East (Philadelphia)
PLMA Annual Trade Show (Chicago)
Rootree's recycled t-shirts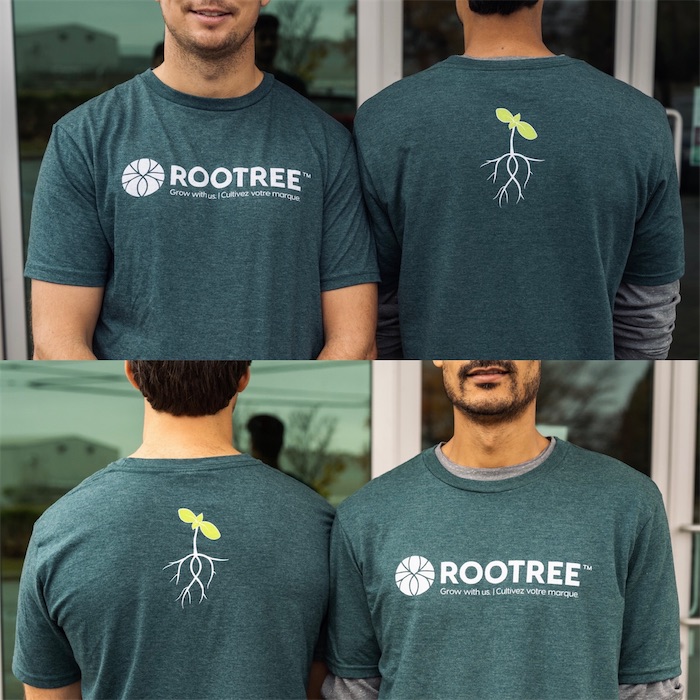 We partnered with Ungalli Clothing, a Canadian company based in Thunder Bay and co-founded by two sisters, to create Rootree T-Shirts that are sustainably made using recycled PET bottles.
Compared to typical t-shirts, each Ungalli shirt saves:
10 PET bottles
41 days of drinking water
7 hours of lightbulb energy
1km of driving emissions
Thanks to our partnership with Ungalli, in 2022 we were able to make the following environmental impact :
89.9kg CO2e of emissions avoided
138.0 kWh of energy conserved
31.1kg of waste diverted
123,469.7L of water saved
345.7km of driving emissions avoided
95.9 days of bulb energy saved
3273.5 PET bottles recycled
64, 984.1 days of drinking water saved
Not only are we committed to our values of sustainability and innovation, but now, we're doing it in style.
Our RESIN program was in full swing in 2022.
We planned lots of activities which brought us all together and further strengthened our work relationships.
lunches in the park and at the beach
yoga, kickball, ice skating
cupcake, pancake, and popcorn days
movie lunches, trivia
bonus half & full days-off
movement challenge
We are excited to announce that we will be starting optional French classes for our staff in 2023!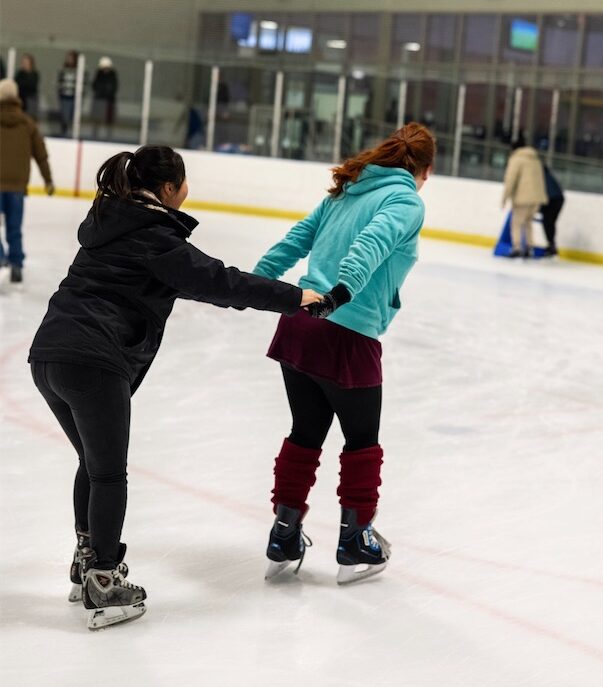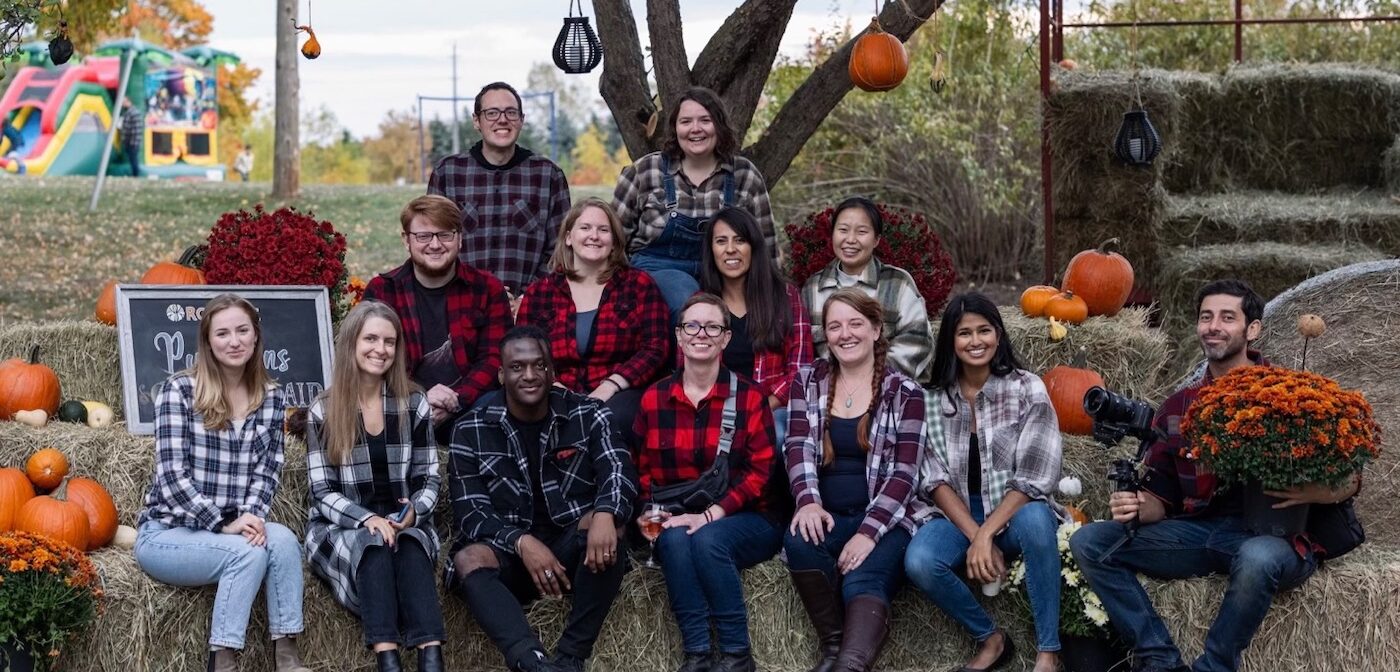 Thank you to those who continue to support Rootree and this fantastic journey toward a green future built on entrepreneurship and innovation.
We have a great feeling about what's to come in 2023!