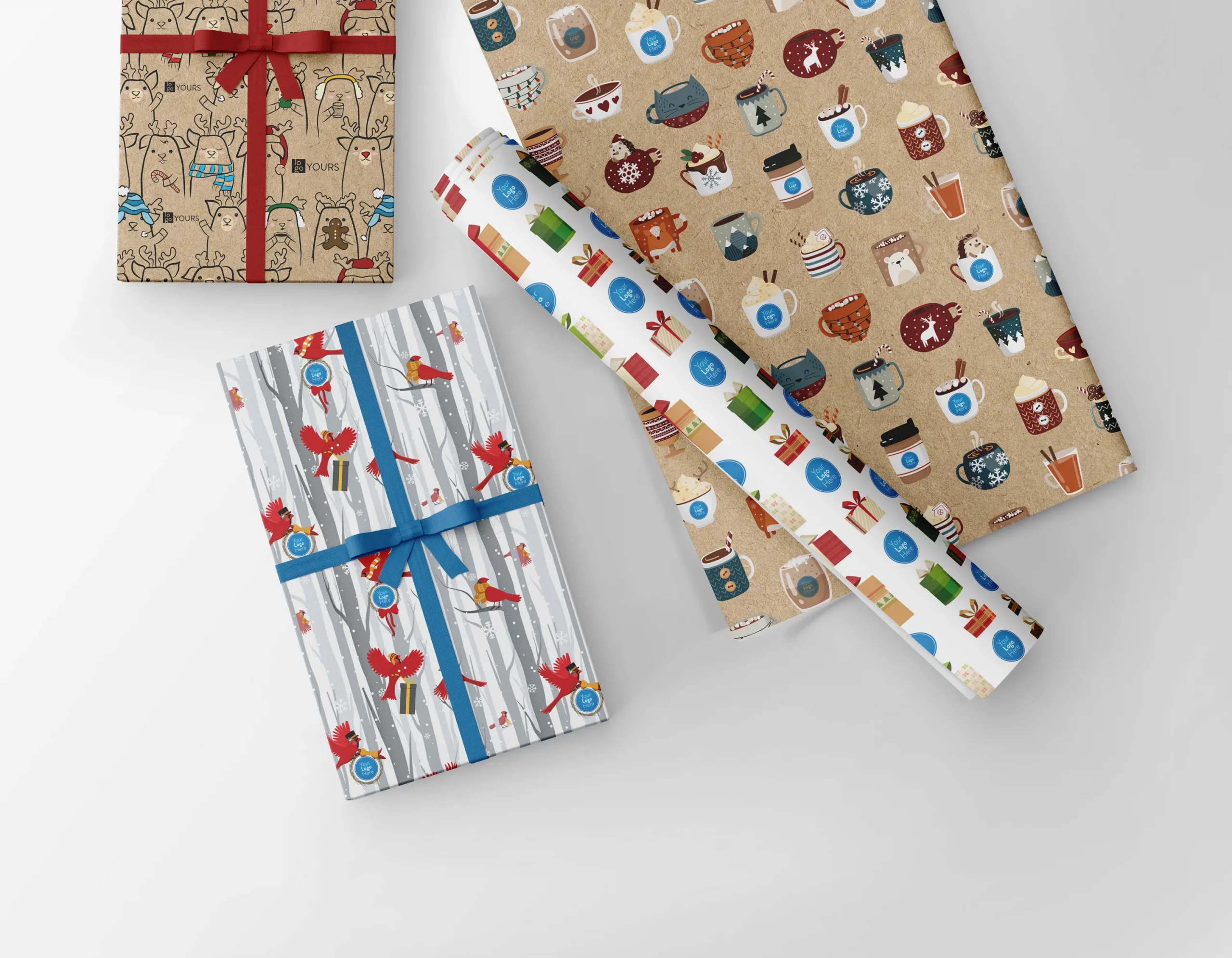 Sustainable and stylish – it's the most wonderful customizable holiday gift wrap
We know that you are currently knee-deep in pumpkin season, but it's never too early to start thinking of the most wonderful time of the year! Step up your corporate gift-wrapping game this year with custom-branded compostable holiday wrap.
Some people say it's better to give than to receive, right? Gift giving makes us feel warm-hearted and fuzzy – there is something to be said about opening a perfectly wrapped gift over the holidays. Luckily, Rootree is here to give you the power of personal, custom-branded holiday wrap this season – and did we mention that it's sustainable?
Continue reading to learn how you can achieve the ultimate gift-wrapping experience.
It's time to spruce things up – but don't worry, digital printing makes that easy
It's snow joke – anything is made possible with digital printing. Our gift to you this season is a selection of easy templates for any branded design. Have a specific design or brand logo you want printed on your holiday wrap? Do you also have an expansive colour palette? Let's all raise a glass, and mistle-toast to digital printing for elevating our holiday gift-wrapping game.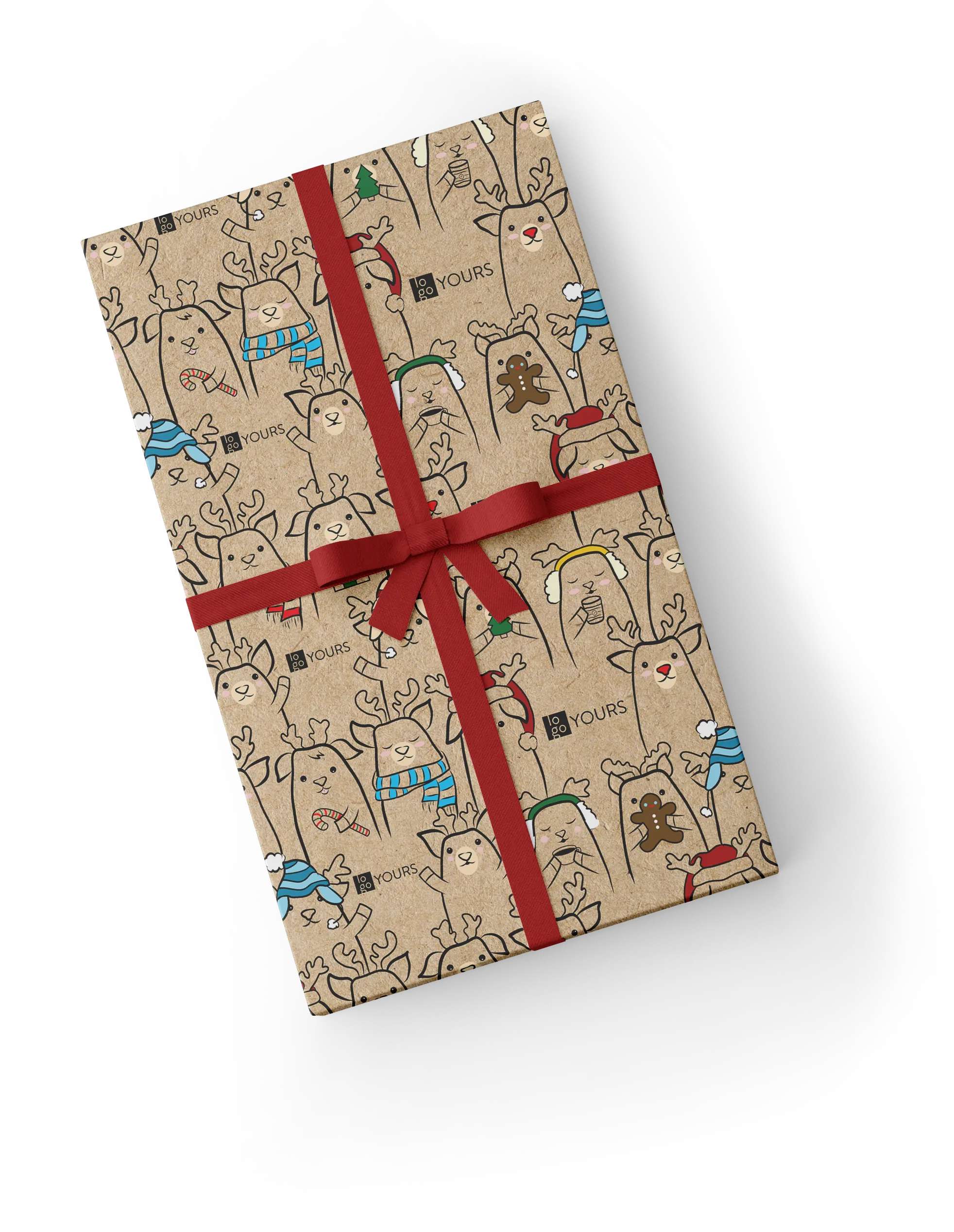 You heard right – it's even compostable
With all the gifting around the holidays, a great amount of waste can be generated. Rootree is serious about sustainability, even when it comes to the festivities that the holidays entail. So, on top of being branded, customizable, and stylish, this holiday wrap is also home compostable.
Gift without feeling guilty – compostable gift wrap is made from renewable, non-GMO, bio-based materials.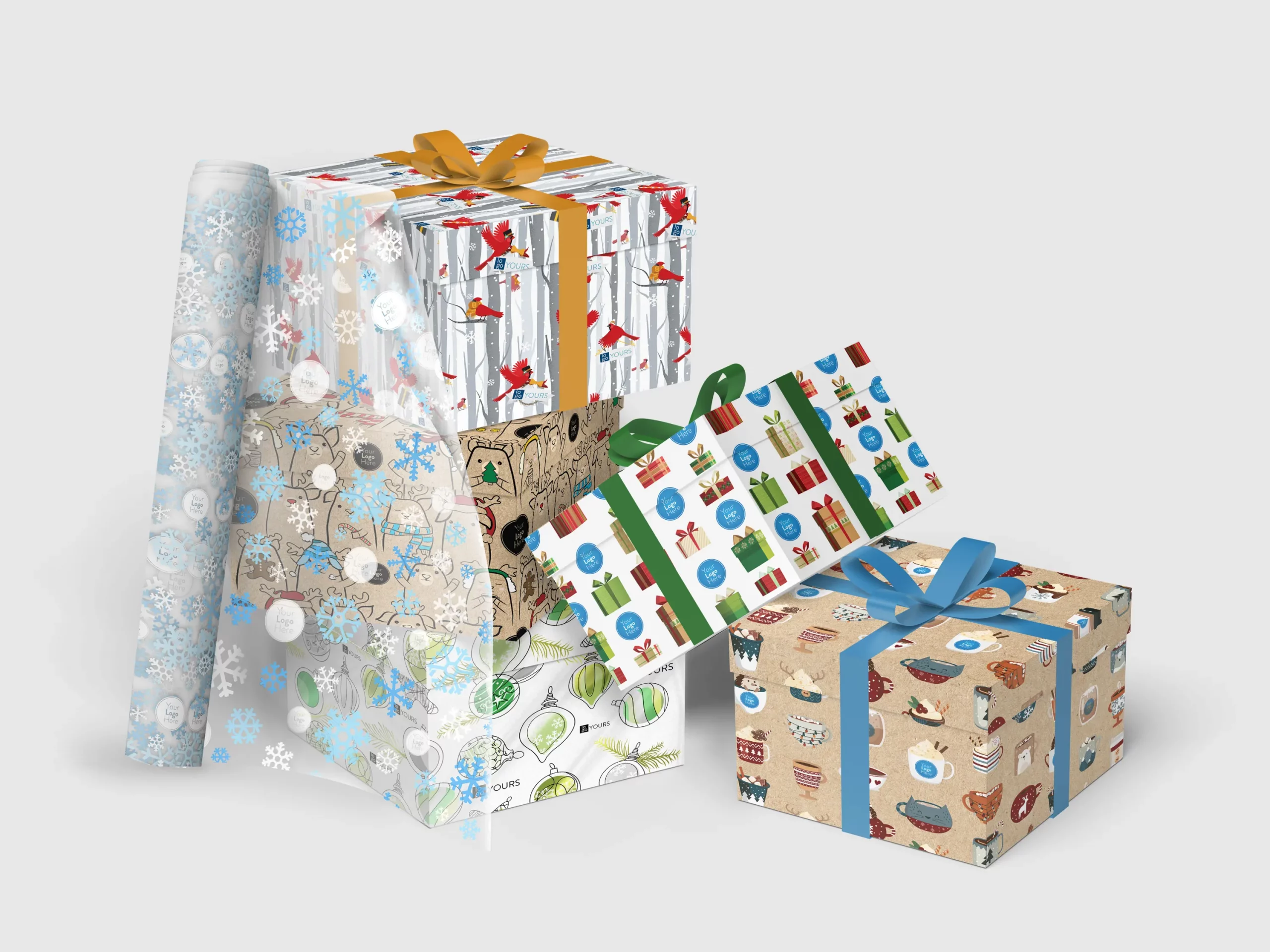 A trio of materials to fit any aesthetic
Available in both kraft and white, paper wrapping comes with certifications like FSC and PEFC. It's a sustainably-sourced option with a natural look and feel. Perfect for that earthy vibe, paper is your friend this holiday season.
Looking to give your gift-receivers a view of what's inside their beautifully wrapped package? Clear compostable wrap is calling your name. Made from renewable forestry wood pulp cellulose, it's time we give this clear paper wrap a round of a Claus.
From clear compostable wrap, cellophane wrap to kraft paper, your holiday gift-wrapping game will be on point.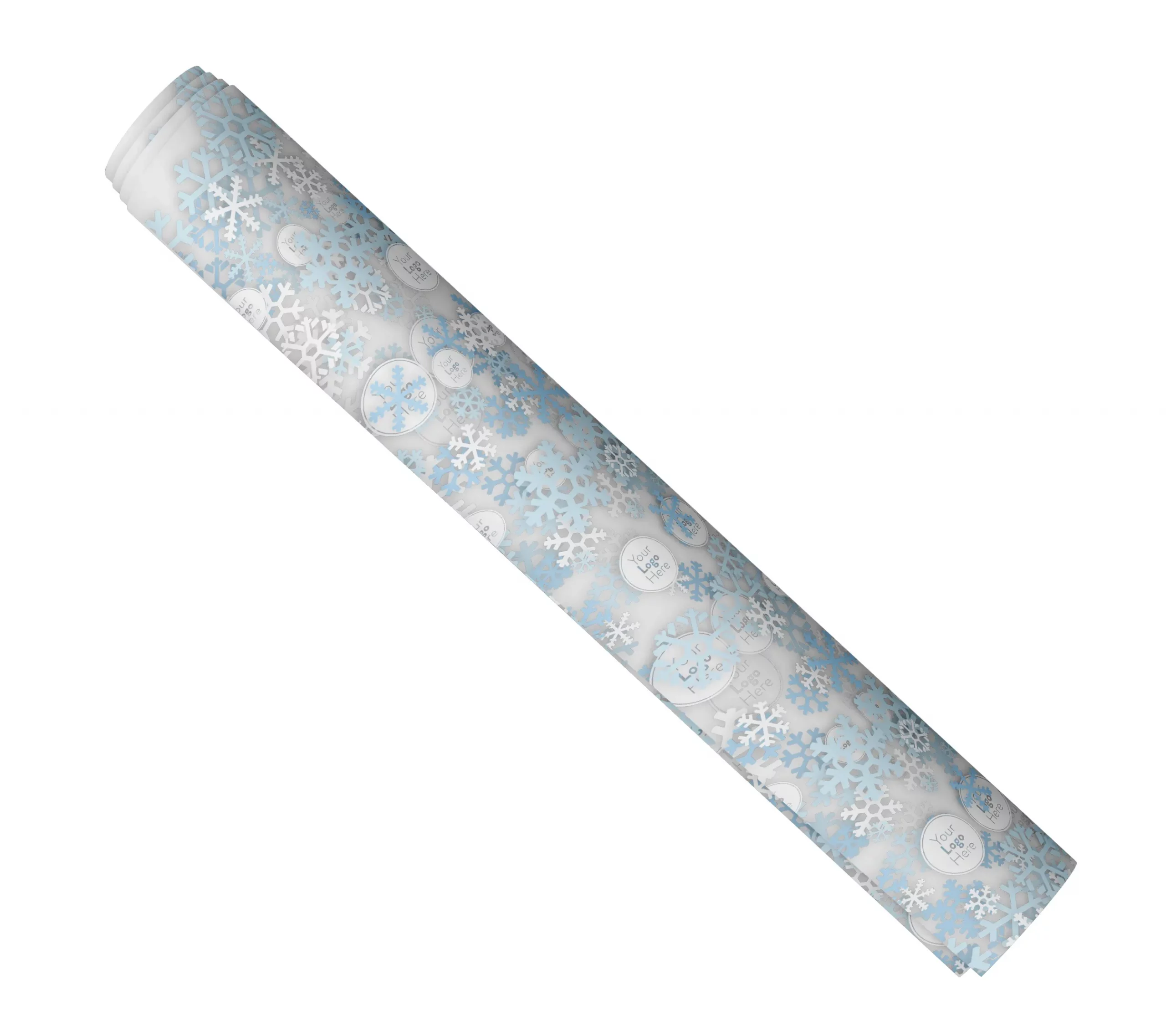 Treat yo' 'elf – everyone loves holiday gift wrap
Beautifully wrapped packaging will make anyone extra excited to rip open their gift to see what's inside. Custom-branded holiday gift wrap makes unboxing even MORE exciting while helping your brand stand out. It's time you show off your style and personality with custom-branded holiday wrap.
It's no secret that customers love showing off fun and exciting packages on social media. Decorative branded custom gift wrap is EXTRA shareable, and your brand will be front and center. Spreading the holiday cheer and adding that personal custom gift-wrapping touch will brighten up anyone's day.
We're happy that you are just as excited for the holidays as we are. October is the new December, right? It's never too early to start preparing your seasonal holiday wrap, and we're here to help. The early bird gets…ahead of the packaging game.
Have we piqued your interest? Our sales team LOVES to chat about packaging almost as much as we love the holidays – well, it might be a tie.
We'd love to speak about how we can help you and your business create the PERFECT customized holiday wrap. Be the gift-giver that everyone is buzzing over this season. Get in touch with our Rootree Sales Team and have your 'elf the ultimate custom-branded holiday wrap.
Design your own gift wrap
Hold on for deer life – extremely cute holiday gift-wrapping designs awaits. One thing we love more than packaging? Helping your business create the PERFECT customized holiday wrap. This is snow laughing matter, you're about to be the best gift-giver this holiday season.