Pogo
, is a vegan and all-natural lip balm company. It offers a variety of different flavours with tropical names for your everyday millennial and Gen Z-er, including "Baewatch," "Send Nudes," "Big Mood," and "Blessed, Not Stressed." From lip balms to bamboo toothbrushes, Pogo keeps a strong focus on using ocean-bound plastics for their wide range of products. The company aims to be a positive role model in the eco-conscious business movement. Pogo came to Rootree looking for custom stand-up pouch designs for their lineup of lip balms, in two sizes. Let's dip our toes into this beachy creative project!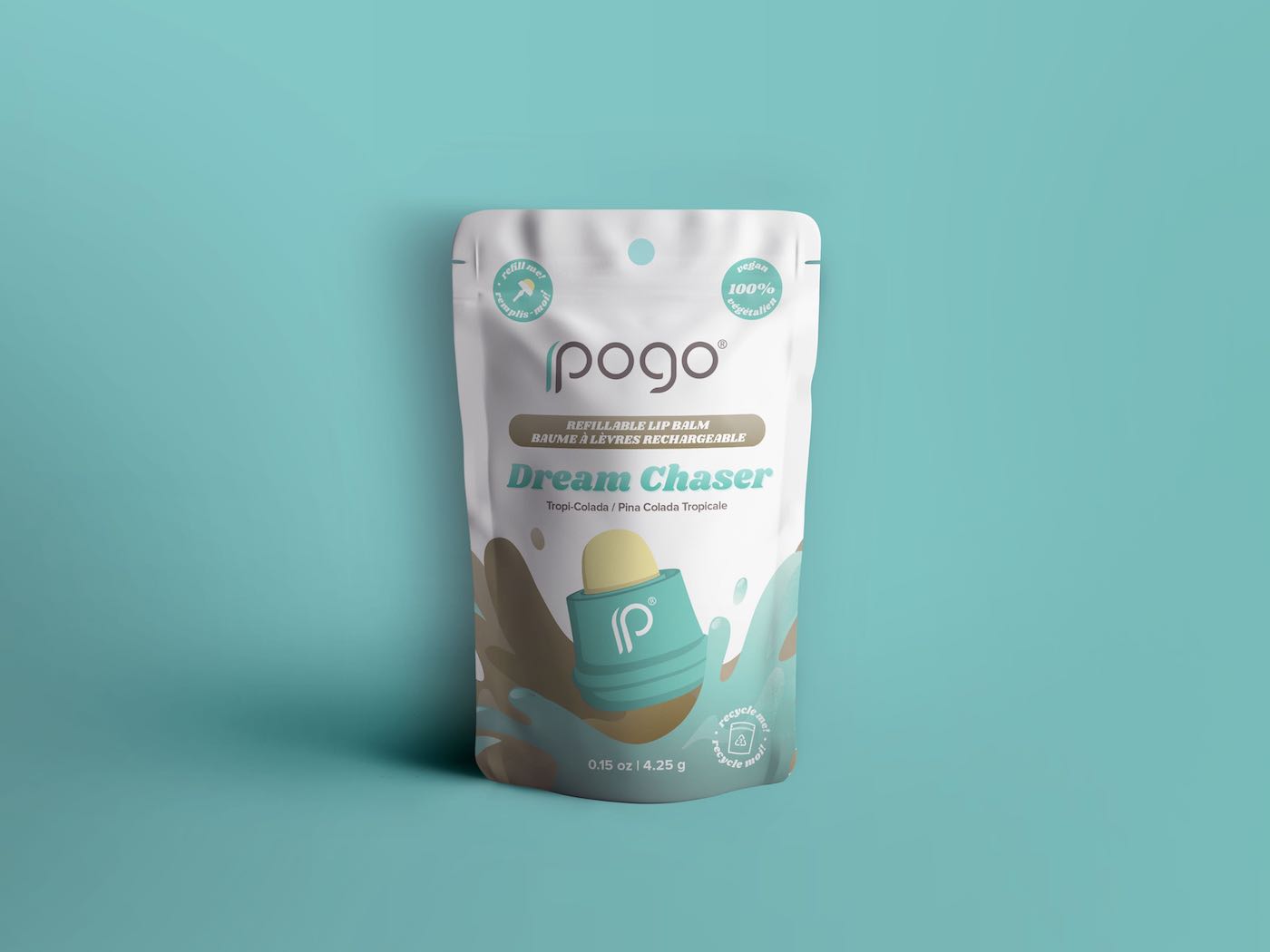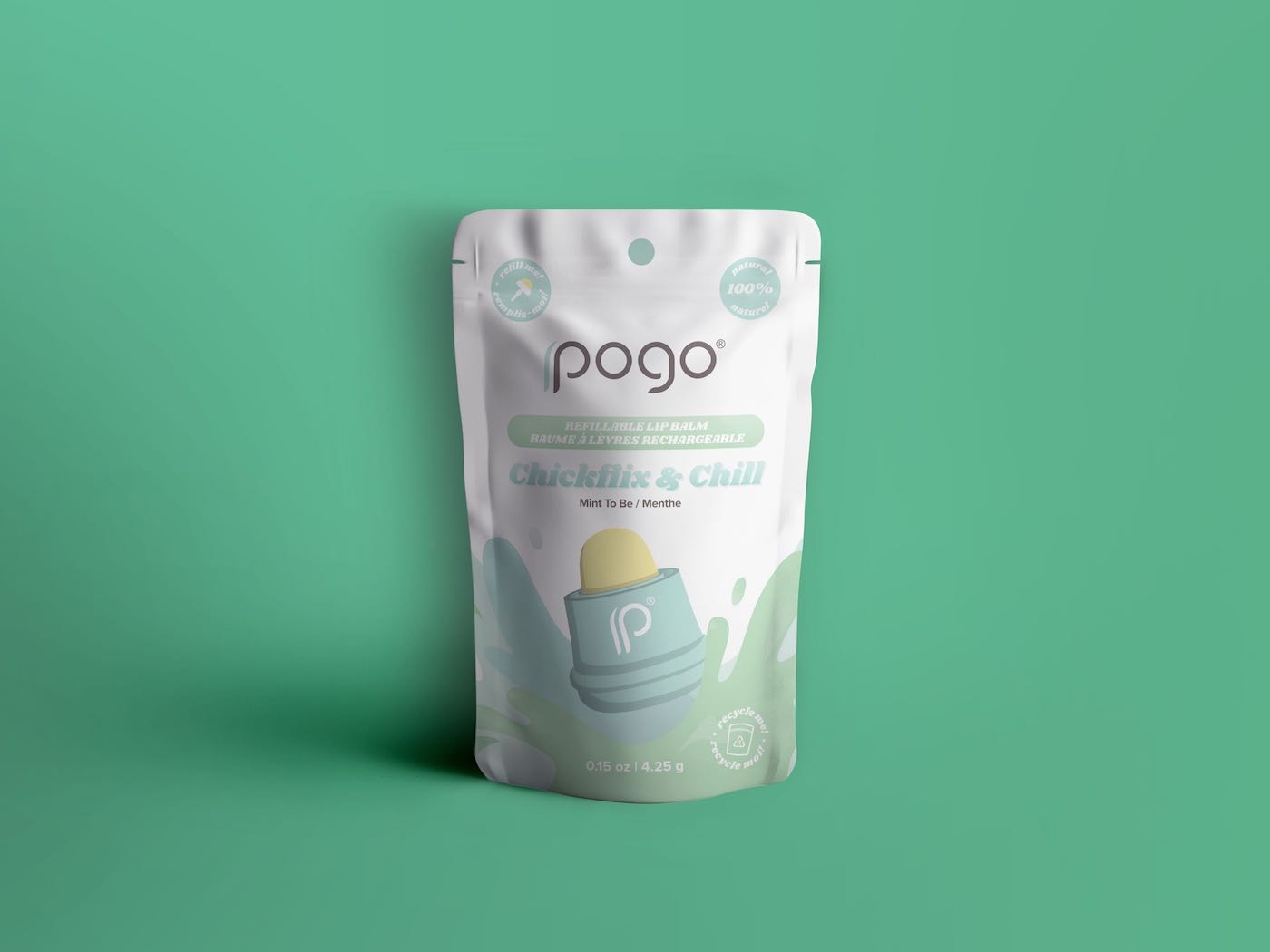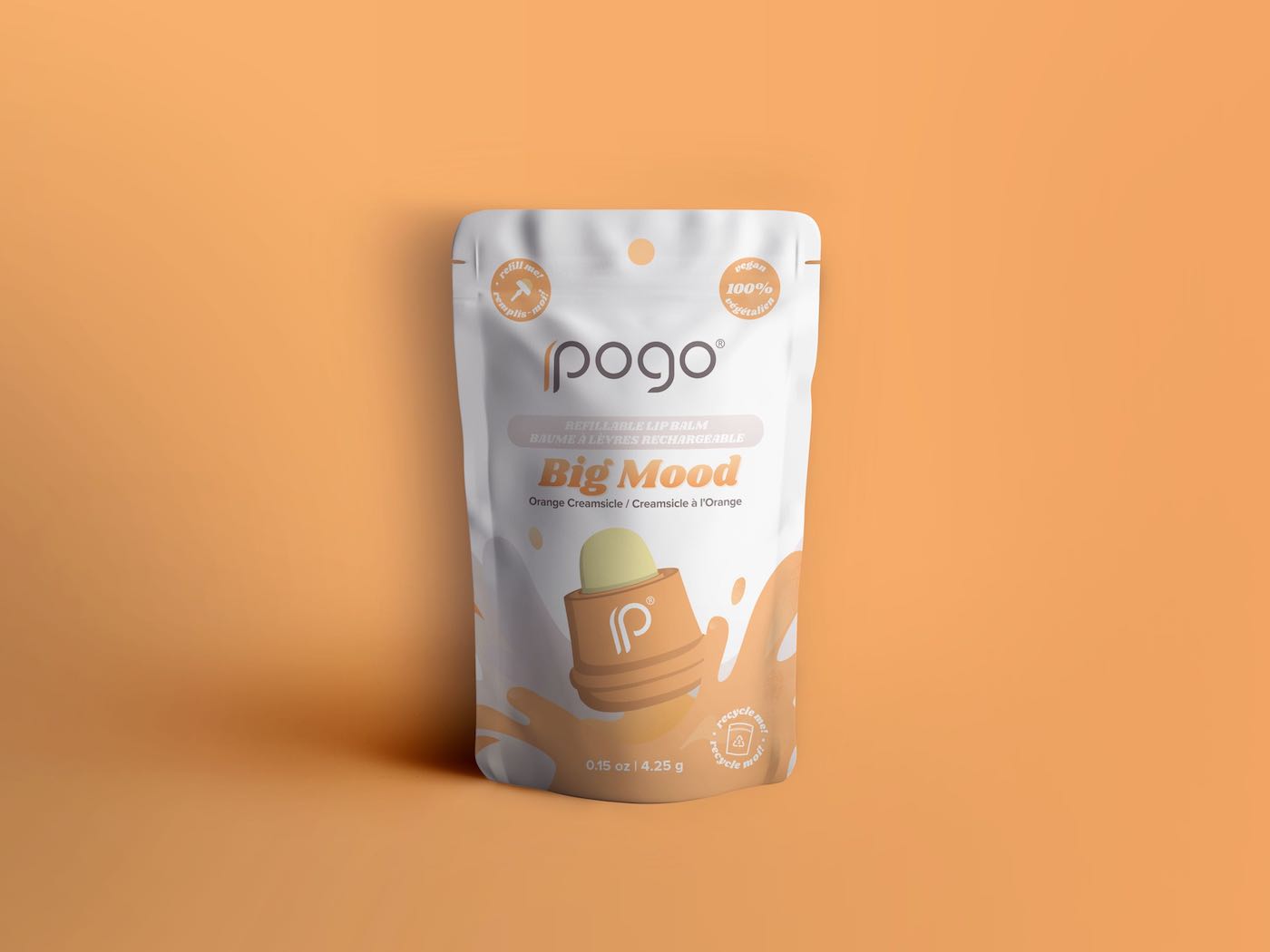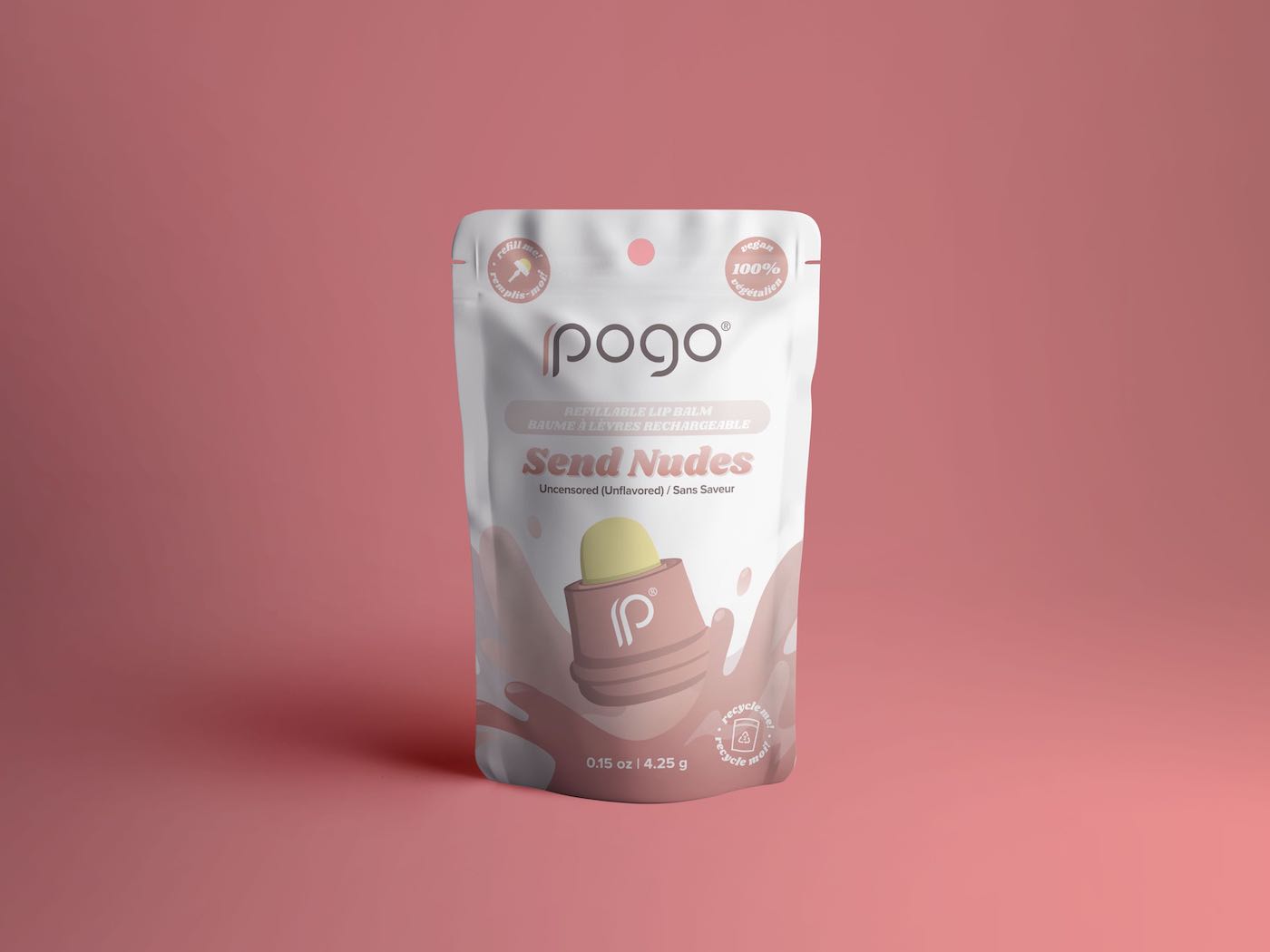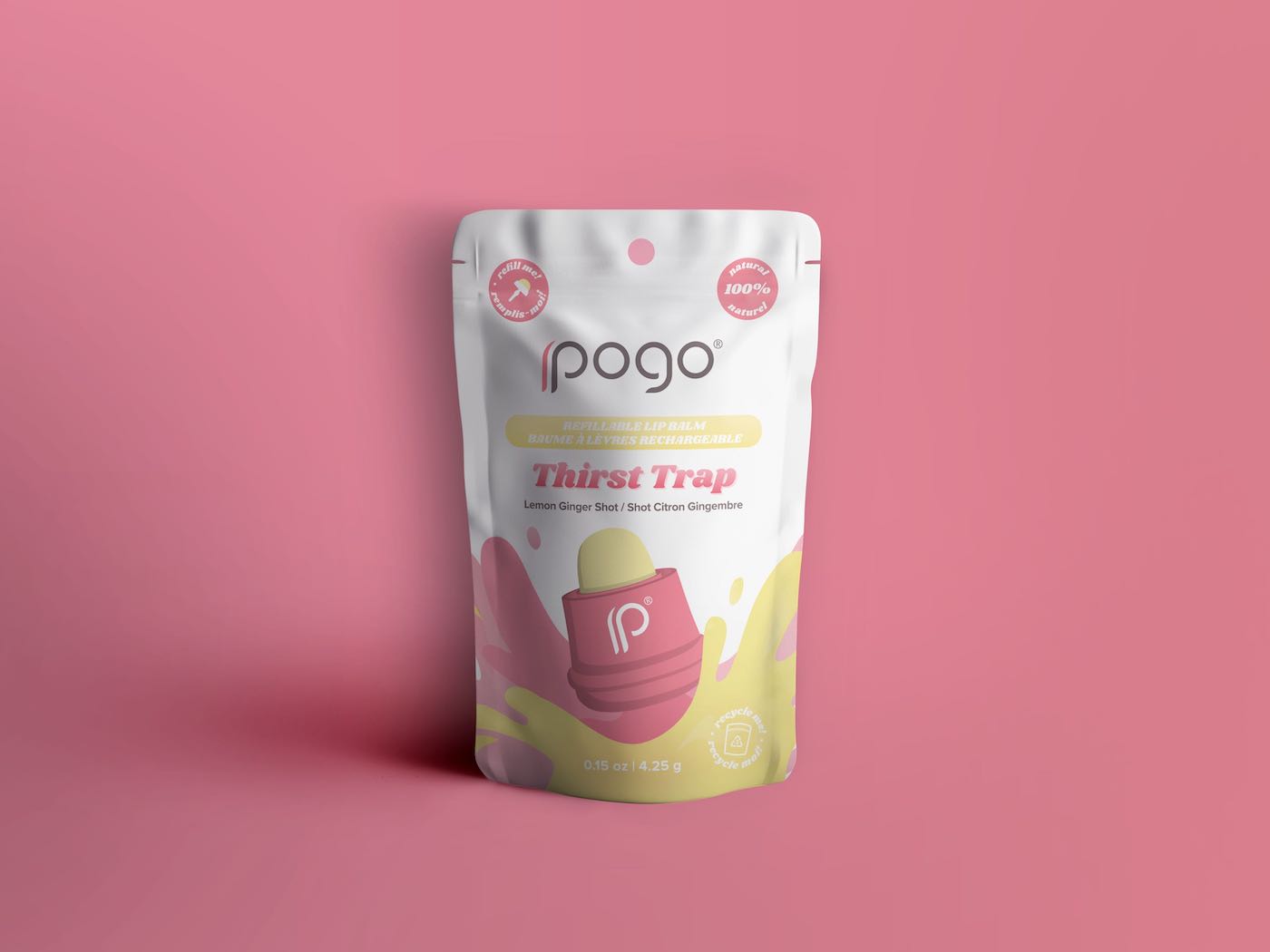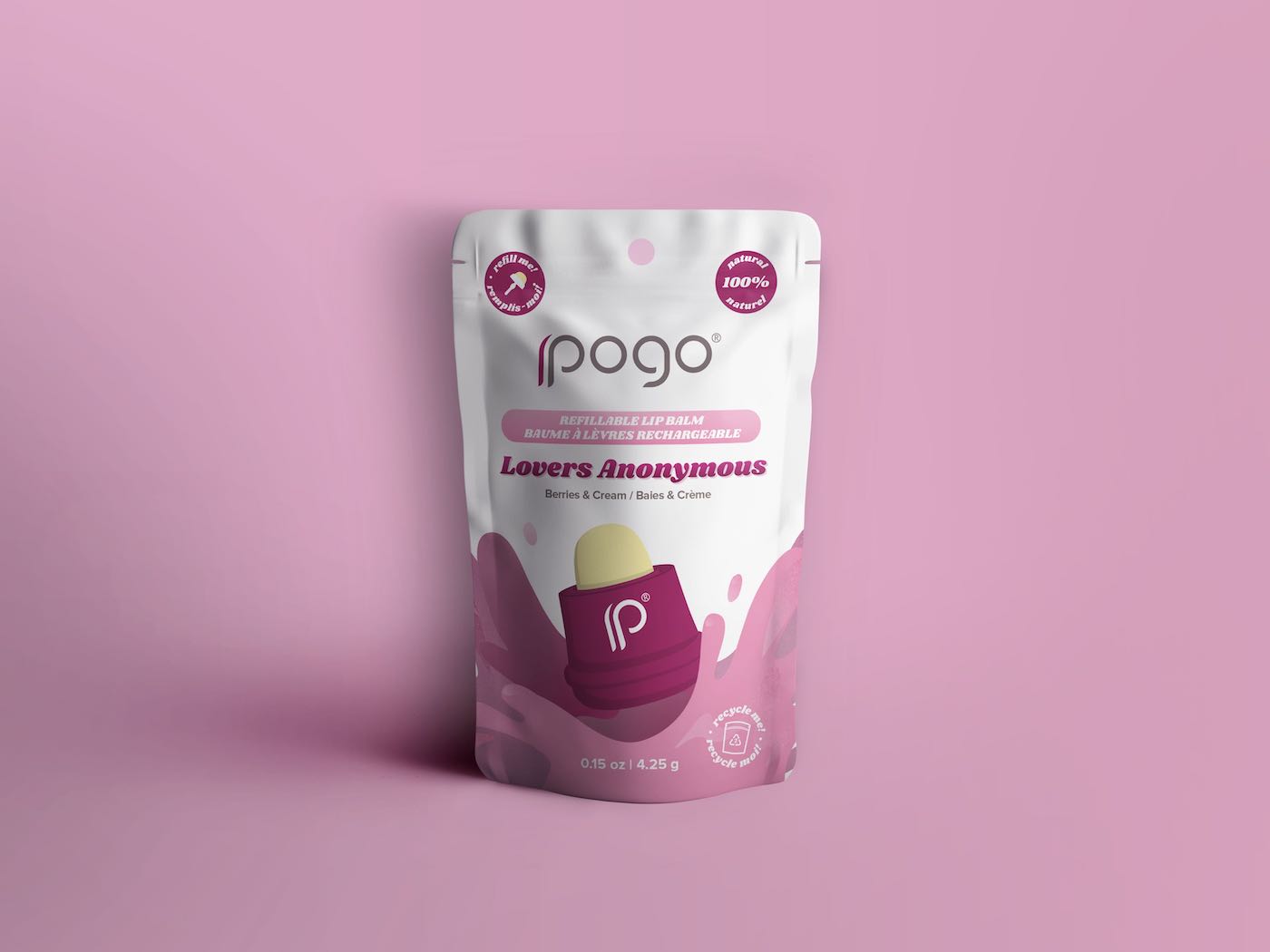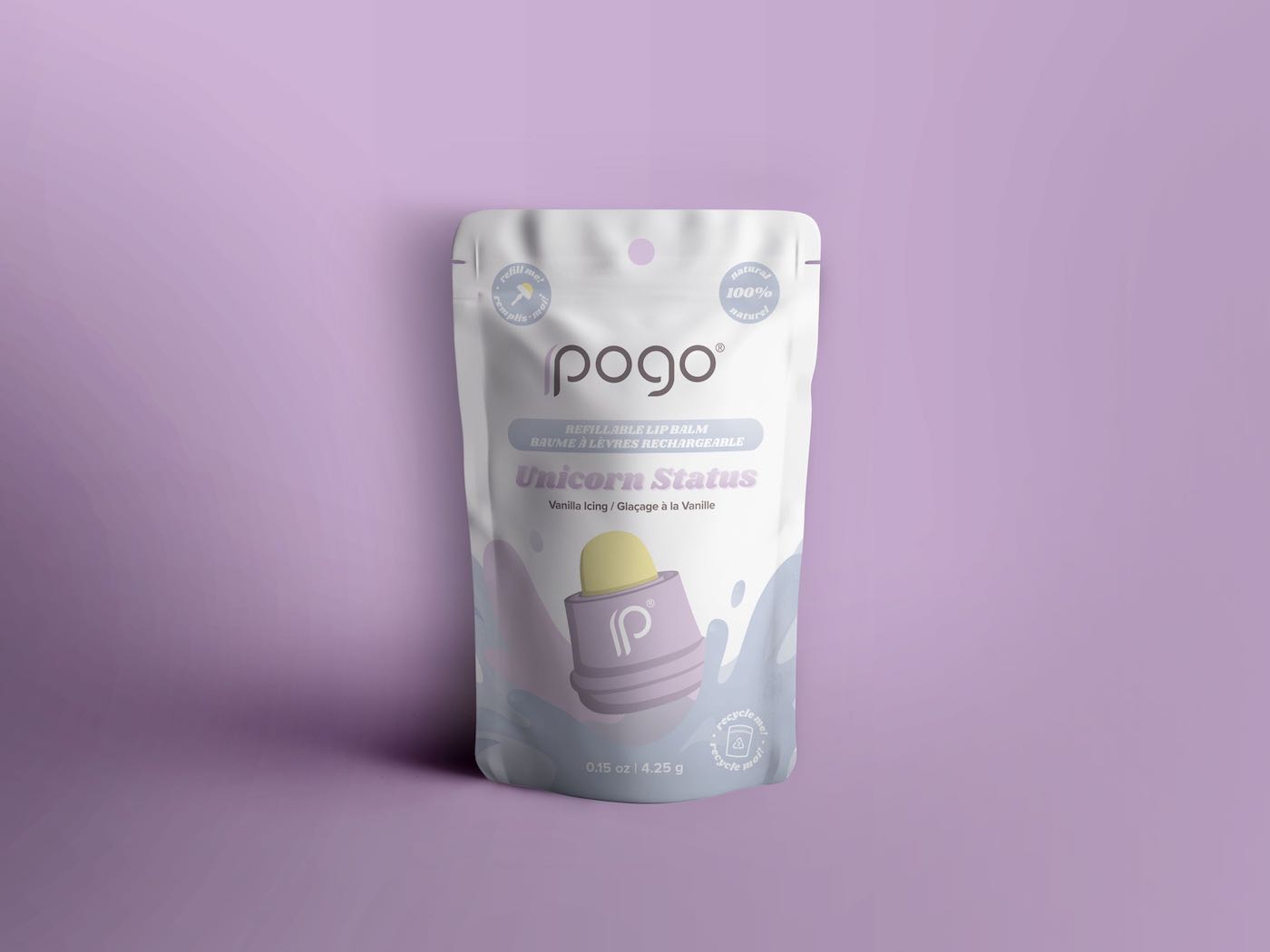 With Pogo, Rootree's Creative Services team had the unique opportunity to complete a Tailored to You Package where the client was showed three original packaging concepts for their double-pack product. After a few revisions, we were all set to rollout their other hilariously-named 18 SKUs in the same style. The final pouches perfectly showcase the Pogo brand; each pouch's colour palette reflects the colours of the lip balm inside, with text illustrated in Pogo's classic playful font. The pouches also display cute graphic renderings of the Pogo lip balm, surrounded by colourful splashes. Rootree's designers also created icons that communicate key information, using neat graphics and Pogo's font, complete with a pop of colour. Each SKU is colourful, dynamic, and fun — just like the lip balms inside.
With finalized pouch designs, we created 2D renders of each of their products to be used on social media, web, and other marketing materials. This way, Pogo can start advertising their new look while their pouches are being produced.